A top experience between luxury and good food
We have selected the most prestigious hotels in Bardolino where you will spend a weekend according to your wishes.
Choose from the offer of luxury and wellness in a relaxing atmosphere and with a fantastic panoramic view. Are you ready to enjoy three days of Porsche Classic experience?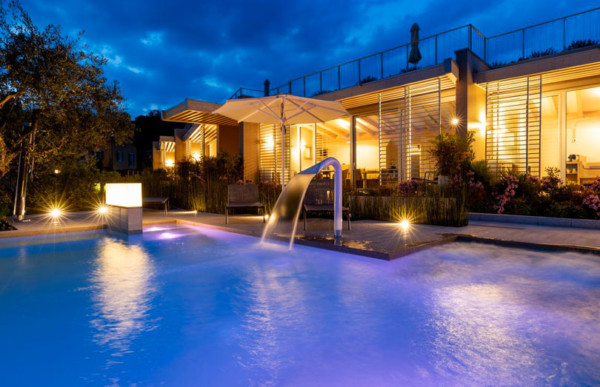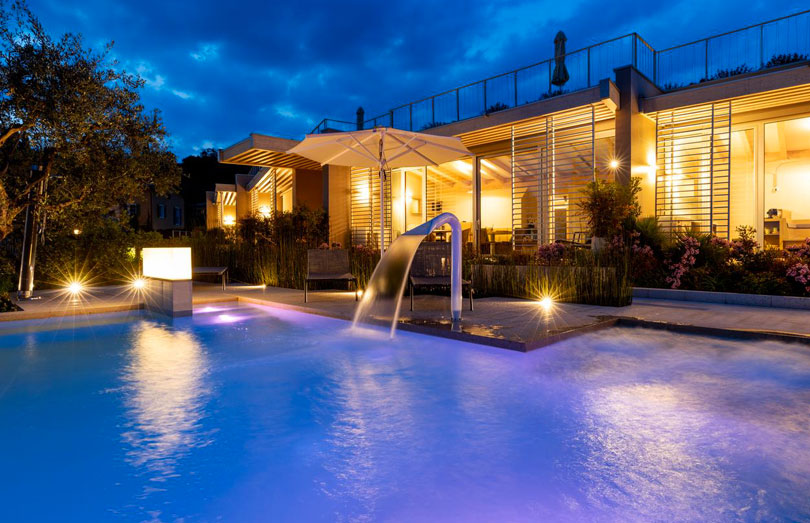 San Colombano Suite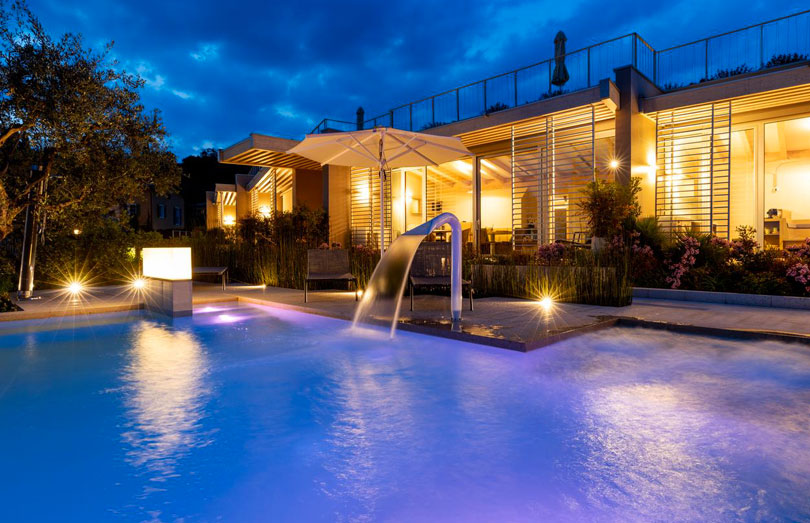 Località Corone, 7 – Bardolino (Italia)
San Colombano Suite is an estate that consists of five luxury apartments immersed in the greenery of the hills of Bardolino, above the Lake Garda. Each apartment has an independent entrance and is adorned with olive gardens at the front and backside. At your disposal, there is a spectacular lakefront infinity pool that allows you to enjoy breathtaking views while swimming and relaxing in the hydromassage areas. During the night the pool is automatically sealed by a cover that retains the heat of the water. Also, there is a private underground garage for our guests' car.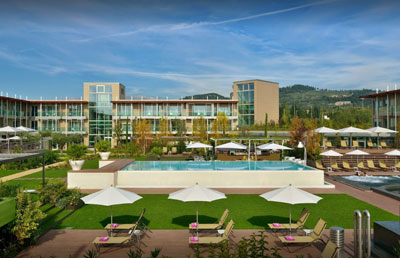 Aqualux Hotel Spa & Suite Bardolino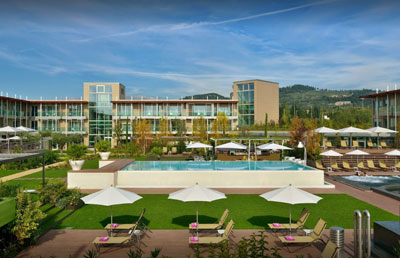 Via Europa Unita, 24/B – Bardolino (Italia)
The hotel, fully eco-friendly, is located a few minutes from the elegant centre of Bardolino, above the Veronese shores of Lake Garda, just 25 km from the historic centre of Verona. The spacious rooms – most of which are equipped with a living balcony – give the feeling of enjoying days full of relaxation. Experience also the healthy eco-friendly atmosphere thanks to the geothermal systems. With the enormous AquaExperience on an area of 17.000 sqm, 8 swimming pools, AquaSpa & Wellness and AquaFitness, the Aqualux Hotel Spa & Suite Bardolino make your stay unforgettable.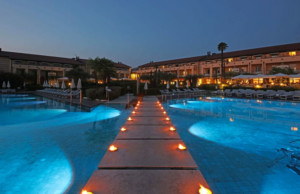 Hotel Caesius Thermae & Spa Resort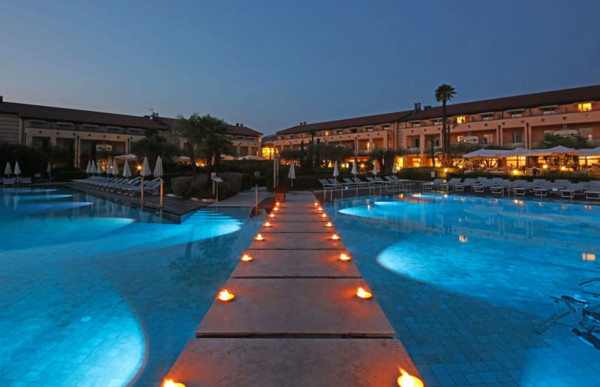 Via Peschiera, 3 – Bardolino (Italia)
The thermal baths offer 5 swimming pools, beautifully landscaped gardens and a large spa and ayurveda center. Furthermore the spacious, comfortable rooms of the Caesius with carpeted floor are available with free WiFi, air conditioning, minibar, tea and coffee maker, bathrobe and slippers – most rooms with balcony. The Hotel Caesius Thermae & Spa Resort is famous for its wellness area, which includes a fitness studio, saunas, a Turkish bath and a tea room, as well as for its extraordinary alternative Ayurvedic treatments.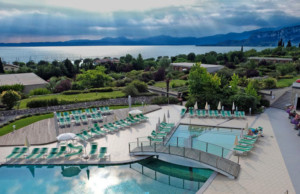 Parc Hotel Germano Suites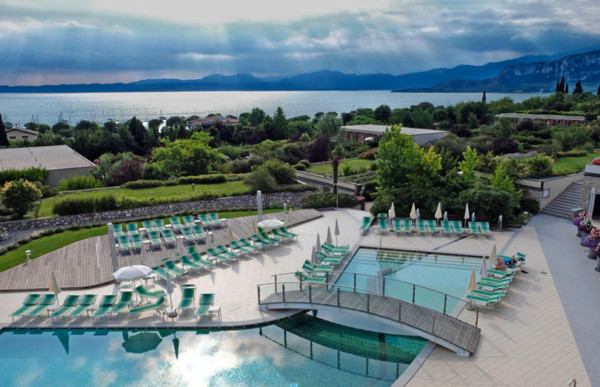 Via Gardesana dell'Acqua, 10 – Bardolino (Italia)
Parc Hotel Germano lies on a gentle hillside just a short walk from Bardolino's centre. Immersed in a large, luxuriant, beautiful park of Mediterranean vegetation, it is composed of several suites and apartments. Two outdoor swimming pools and one indoor pool which is part of a wellness centre are also included in the facilities of this hotel, along with a restaurant with a panoramic terrace and parking spaces indoors and outdoors. In a quiet location with lots of green, away from traffic and with a fantastic view, the Parc Hotel Germano is the ideal accommodation.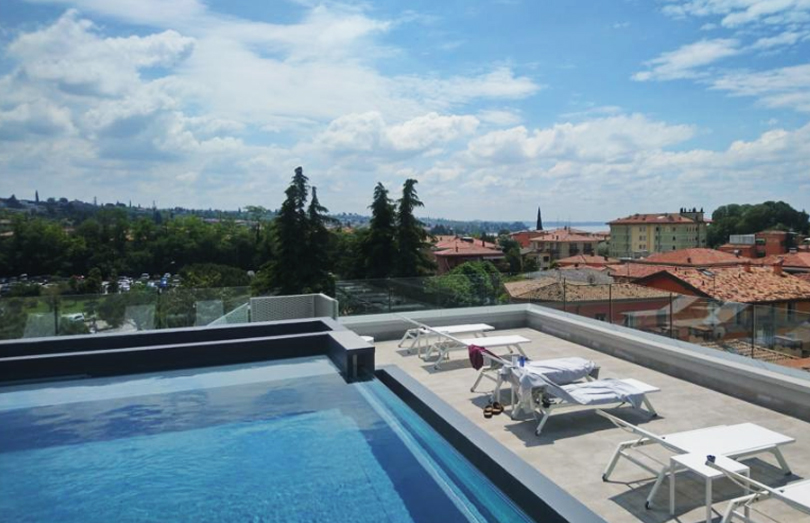 Solho Hotel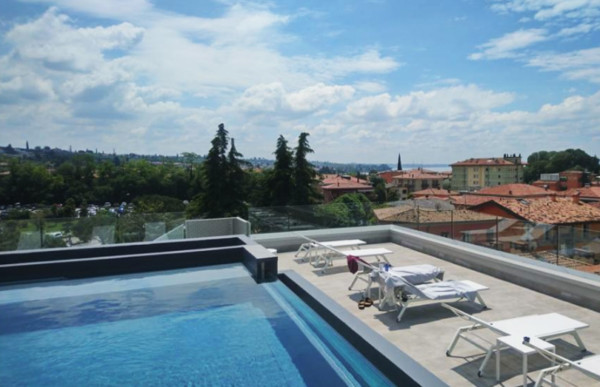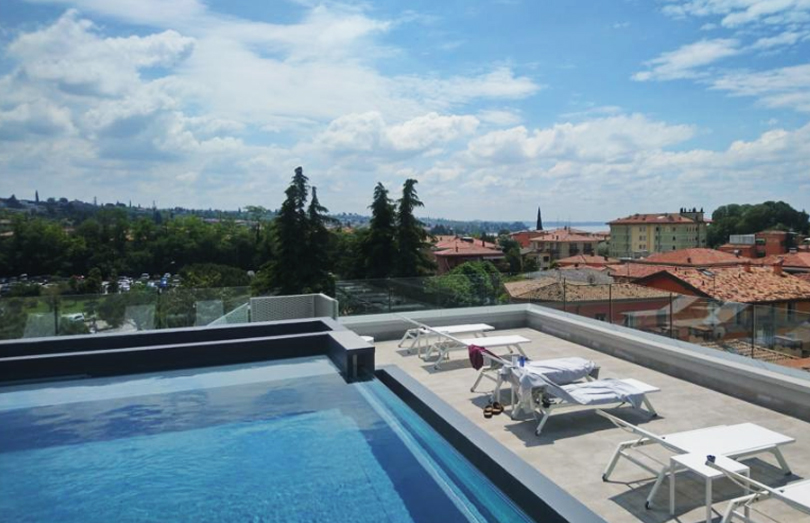 Via Borgo Cavour, 38 – Bardolino (Italia)
A pristine oasis where memories of childhood melt with an extraordinary and innovative hospitality concept: passion and harmony in every detail turn into a constant search for perfection to make your stay simply unforgettable. Indulge in fabulous landscapes and let yourself be surprised by your sweetest memories…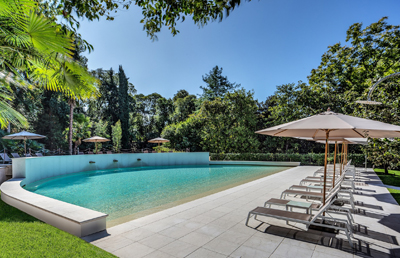 Rambaldi Apartments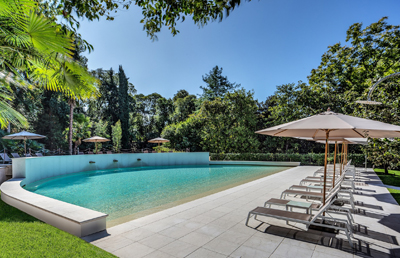 Piazza Guerrieri, 1/A – Bardolino (Italia)
The hotel is located in the centre of Bardolino, 150 m from theLake Garda and 400 meters of its own private parking. The Rambaldi Apartments offer air-conditioned rooms with free WiFi. All apartments have wooden floors, ceilings with exposed wooden beams, antique furniture, bathroom in marble and modern kitchenettes withdishwasher equipped. On request, the accommodation organises guided tours and tastings in a local winery.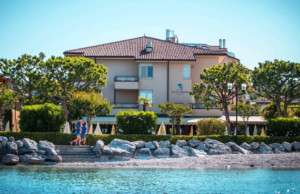 Hotel Du Lac et Bellevue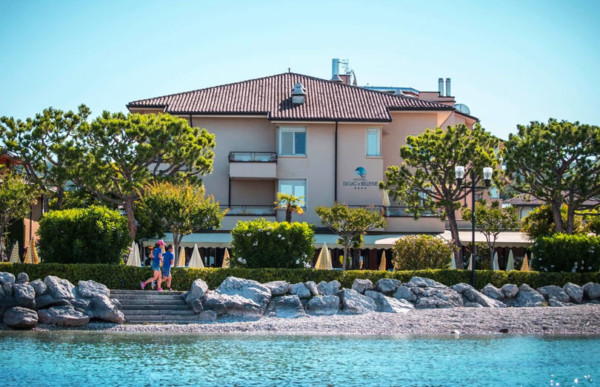 Località Santa Cristina – Bardolino (Italia)
Why should you be satisfied with the view of the lake when you can live directly on the shore? The Hotel Du Lac et Bellevue has been offering this close proximity since 1969 – and not only that. Just a few steps away from Bardolino's old town, the three buildings of the Hotel are located close together but independent, and equipped with all the amenities to satisfy every type of guest. The location, the service, the small attentions, the friendly and smiling staff… you will find all this at the Hotel Du Lac et Bellevue. Enjoy an unforgettable stay on our private beach, in our pool and wellness area.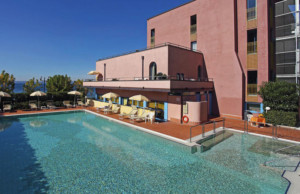 Hotel Sportsman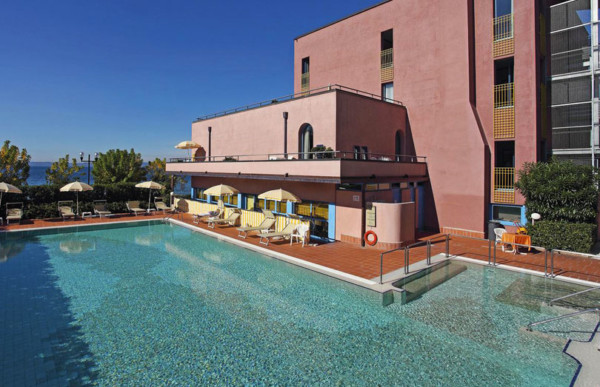 Via Gardesana dell'Acqua, 17 – Bardolino (Italia)
You could not be any closer to the water… when not on a boat trip. However, even that is among the services we offer! The exclusive, green location halfway between Bardolino and Garda makes the hotel the perfect place for a holiday combining the harmony of nature and the liveliness of the two old towns. Both places can be easily reached by a wonderful walk. You will be astonished by the hospitality and cordiality of our staff, ready to make your holiday unforgettable. We will do everything we can to make you feel at home in our warm, elegant and family atmosphere while the colourful splendour of Lake.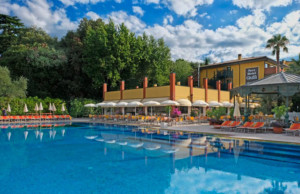 Parc Hotel Gritti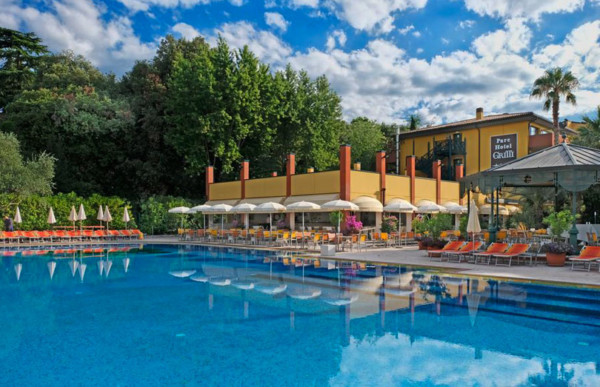 Via Gabriele D'Annunzio, 1 – Bardolino (Italia)
Located at just a short distance from the centre of Bardolino, the Parc Hotel Gritti lies in front of Lake Garda. It is the ideal accommodation for those who wish to have a good, comfy stay on the lake. The three restaurants offer meat and fish specialities, gluten-free dishes and organic food. There are also two bars, one outdoor pool with patio and a wellness centre with indoor pool.