One of the most remarkable adress on Lake Garda
The renowned Zeni 1870 winery in Bardolino lets you feel Italy through the fine aromas of its wines.
For 150 years the classic wines of the province of Verona, Doc and Doc Classico have been produced here – tradition is combined with modern viticulture.
Let us spoil you – Zeni family is looking forward to seeing you.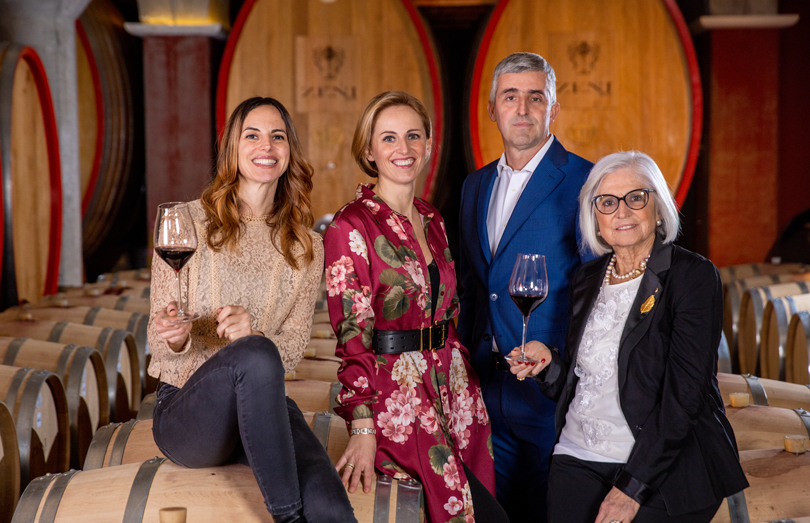 Cantina Zeni bases its success and the quality of its wines on the great synergy that revolves around a well-established and consolidated team.
The heirs Zeni, Fausto, Elena and Federica are the beating heart of the company. Born and raised in the culture of wine, they have managed to capture the spirit and values of the company and bring it successfully into the present day, winning the trust of prestigious restaurants and discerning palates around the world, as well as numerous prizes and recognitions.
The individual, complementary specialisations of each of them make the winery's management mechanism strong and functional, using a select group of qualified staff: Fausto, an expert oenologist and agronomist, is therefore assisted by his sisters Elena and Federica, who specialise in sales, hospitality and wine tourism. All of them are guided by the great experience and wisdom of their mother Mariarosa, a true support that maintains the value of the Zeni family of today.